| | |
| --- | --- |
| Posted by Marina B on May 30, 2020 at 9:15 PM | |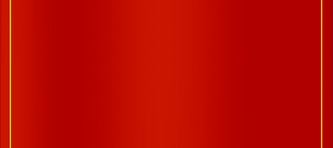 Resist Temptation to Blame President Trump
for his handling of the COVID-19 crisis and everything else

Chances are, you've been told he's not your president by the socialists, who propagandized you into a soldier of their resistance to Trump movement, covertly led by Barak Obama and his handlers, because Trump's assent destroyed their redistribution and fundamental takeover schemes. In the imperfect game of politics, one must assume everyone lies. If they all told us all the truth, we wouldn't be able to process it all. Neither would they. Very few liars are perfect - it's very difficult to remember all lies. Just look at Joe Biden.
Socialists lie in the worst of all possible ways - they do it with intent to turn people into volunteer hostages. They appeal to people's dearest interests and values and over the years have polished their socialist lingo, manner, style and delivery to mesmerize entire countries into voluntary socialist servitude. Here's how: once the masses are captive audiences through real or exploited incidents of social unrest, the socialists promise the people that they will, at the expense of the very rich and corporate class, help the labor /union class and the underprivileged /poor class in exchange for their devotion and votes. Inevitably, once in power, socialists will continue to say what they will take care of the people while they rob, pillage, destroy and kill. Once they destroy, there's no one to redistribute from or to create new wealth. End of fantasy.
Today you see socialist reality it in Minneapolis and Brooklyn, NY, in Columbus, Ohio and Washington DC. What exactly are you seeing? Paid organized anti-democracy attempt to overthrow legitimate presidency. US Democrat Party is condoning and escalating the socialist-backed activities. Ergo, US Democrat Party and Socialism are now one and the same. Thanks to Bernie, Barak, and the rest of the gang.
On the other hand, President Trump cannot lie. Whenever he has to, he does not lie easily. If you follow his speeches, his words and grimacing, you can figure out where he lies and why. Besides, as President he must lie at certain times, for instance, to protect our positions in the world filled with enemies. If you fail to grasp that, your voluntary servitude to the undemocratic at-any-cost no-matter-what anti-Trump position, is going to be your demise.
Socialism is a global enemy. Like terrorism and Islamic extremism. To lie and/or pretend that there are more imperative dangers, like Climate Change or something else men have no power to affect, is to deliberately perpetrate the act of tyranny over people and to subjugate them into voluntary servitude thru socialist force. When you are choosing to blame President Trump because you trust the people who sell you Climate Change whilst they are riding in the airplanes, trains, cars etc. you are being their little helper, aka an useful idiot.
Are you there yet? Well, you decide.
Categories: Socialism 101, Life