| | |
| --- | --- |
| Posted by Marina B on June 5, 2020 at 8:55 PM | |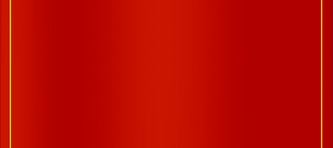 The World Without a Smile

The COVID19 situation, regardless of the negligible, possible, probable or inevitable threat to your health, introduced the idea into your head that you should be covering your face or at least parts of it.
In the USSR, where people (regular commonplace socialists) were lied to, oppressed, tortured and killed all the time for 70 horrific years for having opinions inconvenient to The Communist Party (their elitist class dictatorial oppressors) – there were no smiles. What could you possibly smile about when you are surrounded by serious problems? American who visited USSR always noted that. In fact, if you smiled on the streets to strangers, you could be labeled crazy.
Masks on your faces are bringing socialism that much farther into your lives. In combo with the nanny state doctors telling you, and even putting on electronic highway tableaux that you should be a good socialist and wash your little hands for 20 seconds with soap, is another step into their tyrannical trap. Take it, and the next one follows – getting you angry.
Yes you are angry now. You are now in a place that is very different from the booming USA of January 2020. You at home, scared, anxious, confused, watching news media with masks on, delivering nonsensical statistics to you, and guess what, after a few weeks, you are energized and ready to believe whatever.
And you do! You did!
A smile is a human's natural communication, a disarmament weapon, if you will, by which you let the world know your intentions of friendship and peace. In countries without smiles, there are no good intentions. Everyone is a foe. It is very difficult to undo the absence of smiles and the impact of that onto society. Russia is still trying 20 years post-Perestroika.
If you think its gonna be easy to place that smile back on your face now – take a good look around. Life is no longer carefree. Smiles are no longer carefree. Like your freedom, they are fragile and easy to take away, if you are willing to put a mask on and pretend you needed it.
Categories: Socialism 101, Life